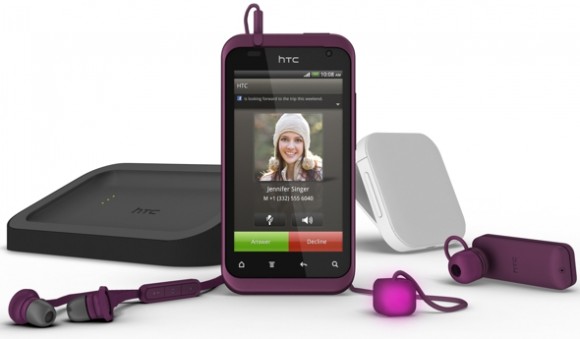 Phones tends to be gender-neutral. However, once in a while we see phones aimed for a specif gender. Today, HTC has launched a new phone called the HTC Rhyme. Although, HTC does not say so, the phone is quite obviously meant for the ladies.
The HTC Rhyme has a 3.7-inch screen and body which comes in a dark shade of pink. There is nothing in the phone's specs that will blow anyone's mind – it can be considered a mid-range Android device. Anyway, here are the specs:
– 3.7-inch WVGA screen
– 1 GHz single-core processor
– 768 MB RAM
– 5 MP ream camera and a 0.3 MP front camera
– 4 GB internal memory
– Android 2.3 with Sense 3.5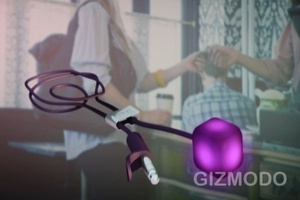 As mentioned above, the specs of the device is rather mundane. What is interesting about the HTC Rhyme are the accessories it comes with. Being meant for the ladies, the Rhyme has a "Charm". When the phone is inside the purse, it can be difficult to hear it ring or feel the vibration. With the Charm, one end is connected to the device and the other end – which is a cubical LED – hangs out of the purse. When there is a notification, the cubical LED glows.
Other accessories includes an arm band, charging dock with speakers etc. Buyers will not have to pay extra for these accessories – they are included with the phone.
The HTC Rhyme will be available in the US from September 29th for $199 at Verizon. There is no news of when HTC plans to release it to the international market.