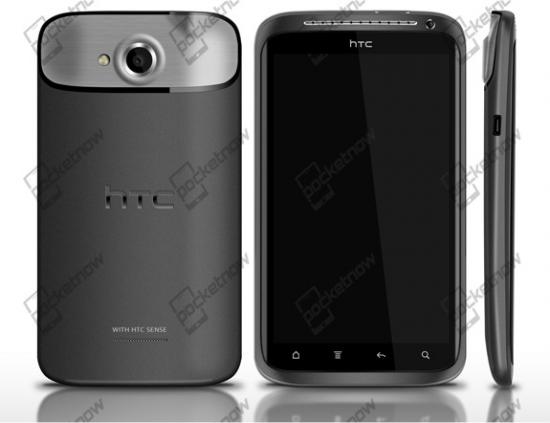 According to MoDaCo, HTC is introducing the world's first quad-core phone at the Mobile World Conference, 2012, which starts in the last week of February. The quad-core Android beast from HTC is reportedly code-named "Endeavor". According to PocketNow, HTC is likely to launch the phone under the name HTC Supreme.
The HTC Supreme will be powered by a quad-core Tegra 3 processor running at 1.5GHz. It will also run the latest version of Android – Android 4 "Ice Cream Sandwich" – with HTC Sense 4. The memory of the device, though is at the current generation level at 1GB of RAM.
HTC is also reportedly including a rather large 4.7-inch 720p display in the device. However, unlike the Galaxy Nexus, which also has a screen with similar resolution, the leaked photos of the HTC Supreme suggest that it will have soft keys. So, that should give the HTC Supreme slightly more screen real estate than the Galaxy Nexus.
If the rumors are true, the HTC Supreme will mark a significant point in HTC's history. It will mark a departure from HTC's strategy of using only on Qualcomm processors in their devices.
HTC Supreme rumored specifications:
Android 4 "Ice Cream Sandwich"
HTC Sense 4
Tegra 3 Quad core processor at 1.5 GHz
1GB RAM
8 MP back camera
1.3 MP front camera
4.7-inch screen with resolution of 720 x 1280 pixels