Well, time for HTC now to show its strength! If you are waiting for a new model from HTC in the new season, here you get one. Primo, it is called is now all over the internet! And guess what guys; rumours say that you are going to see two more models of HTC Edge and HTC Ville at the Mobile World Congress next month.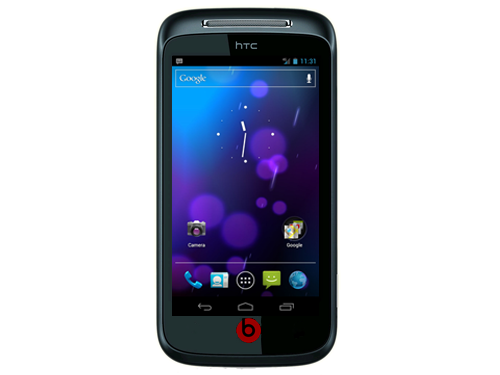 For HTC Primo, screen is as strong as a rock equipped with gorilla glass protection with 3.7 inch Super AMOLED screen display. Resolution is yet to be fixed according to the sources. Primo might feature 1GHz dual-core Qualcomm processor installed with 512 MB RAM.
For all the Android fans out there – 4.0 Ice cream Sandwich version is rumoured to be on board for Primo enhancing its qualities to new heights. However, camera would anywhere range more than 5 Megapixels; with a benefit of capturing videos of 720p capacity. Beats audio is an added advantage.
Will this come out at MWC 2012? Or will the release be much ahead of the expo is not yet known. Rumoured pic is also not completely to be believed, and can be underestimating or overestimating the gadget. Price is expected to be around $389, which accounts to about 20k. Looking like one of a high end gadget, the actual image will give you the best idea. Keeping my fingers crossed.