HTC is planning to launch their celebrated Facebook mobile phone – HTC Salsa, soon in China but with a different name. The Chinese version of HTC Salsa is called the HTC C510e and has a dedicated button for the Chinese social network, Weibo instead of Facebook which definitely makes a lot of sense.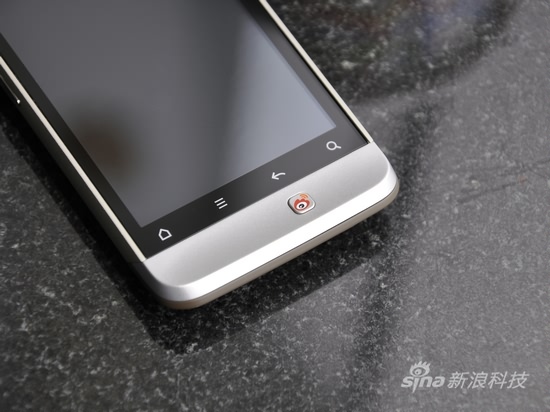 Related: See more pictures of HTC Salsa
Facebook is banned in China and putting the Facebook button on the phone, would just leave it useless. Whereas, Weibo is a chinese social network on the lines of Facebook and Twitter and with the Weibo button on the HTC C510e (Chinese HTC Salsa), users will definitely have a good time staying in touch with their folks in China via Weibo on the HTC C510e phone.
The specs and features of HTC C510e is same as HTC Salsa – 600MHz processor, 512MB RAM, storage expansion using microSD cards, 5MP camera and a VGA front facing camera for video calling. The phone runs on Android 2.3 and has a 1520mAh battery. As already said, the only noticeable difference is the absence of a Facebook button which has been replaced by a Weibo button. The price of HTC C510e will be similar to that of HTC Salsa.
Via Asia droid