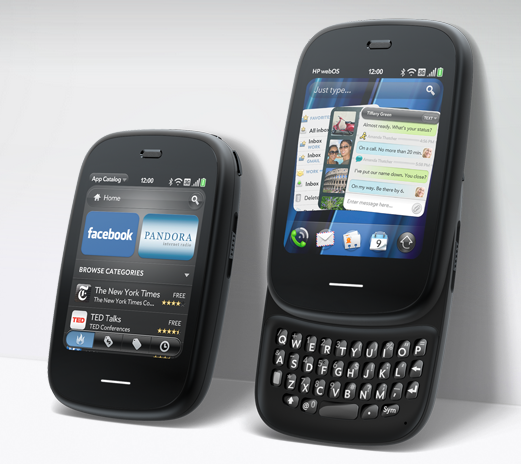 We were kind of expecting HP to announce the Pre 3 and the tablet, now called TouchPad, at the "Think Beyond" event yesterday. What we did not expect to see was the Veer. The first thing you will notice about the Veer is the size – it is tiny. The screen size is only 2.6-inches and has a resolution of 480×320 pixels.
Obviously the Veer is not the most powerful smartphone, but do not make its small size fool you into thinking that is a weak phone. The Veer is quite powerful in its own right. Underneath its tiny exterior, it is powered by a 800 MHz Snapdragon Processor and has 8 GB of onboard memory. Like the Pre 3, the Veer also runs webOS 2.2.
Because of its small size, typing could be a bit hard. HP is making this phone available this Spring.
Specifications:
– webOS 2.2
– 800 MHz Snapdragon Processor
– 2.6-inch 480×320 display
– 5 MP camera
– Internal storage of 8 GB
– 910 mAh battery
– Touchstone compatible
Here is a video of the HP Veer. ( Watch full video here )