Waiting for any new version of notebooks from Hewlett Packard(HP)? Then your quest is over! HP has announced its new beats edition notebook as dm4 Beats notebook. If you are thinking about the HTC Sensation Beats edition, then yes this laptop also has the same Beats audio technology available on the HTC Sensation and has been developed by famous musician Dr. Dre.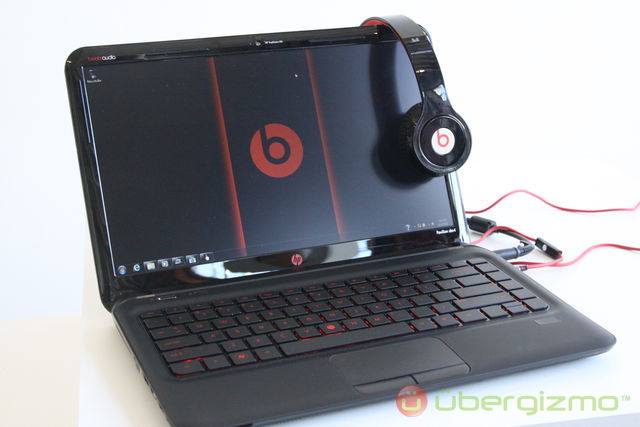 The sleek HP Pavilion dm4 Beats Edition reflects the signature Beats black-and-red design. The soft-touch surface on the palm rest provides a smooth, silk-like tactile experience. The black metal exterior features a red Beats logo and a striking black keyboard that is backlit in red.
This dm4 will feature 1-inch thick model with 14 inch diagonal length. It is likely to weigh less than 2.03 Kg, battery life is promising too with about seven hours. Coming to the software part, dm4 beats will feature latest Intel core range of processors and with an option of integrating AMD Radeon HD graphics chip. Subwoofer attached will give an additional bass to the listening performance making it special. Beats audio software also helps improve bass performance in headphones.
This Beats Audio technology was developed by HP in collaboration with legendary artist and producer Dr. Dre and chairman of Interscope Geffen A&M Records and Beats co-founder Jimmy Lovine.
With all the other features maintained when compared with other existing models, dm4 Beats edition is ready to hit markets on December 18th with a price tag of $ 899.99 (Approx. Rs. 44,000/- in Indian Currency). So, if you are in the hunt for a notebook with a wonderful audio experience, then dm4 beats edition is worth waiting!