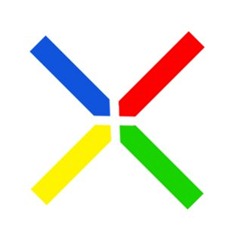 Google has already announced that the next Nexus device will arrive in late 2011. Other that that they have not spilled any beans about what we can expect from the next Nexus device.
Boy Genius Report claims that they have received details of what we can expect from the Nexus device. The device is said to be called the Nexus 4G and the specifications that the device is said to have is very impressive the least.
720p screen – This is the most outstanding feature of the device. A 720p screen resolution means 1280×720 pixels. That is the kind of screen resolution we see in tablets now. We are guessing the screen has to be quite large with this kind of resolution.

No physical button – In Android 3.0 "Honeycomb", only software buttons are used and there is no need for the physical menu buttons below the screen. It looks like this feature will be adopted in the Nexus 4G device as well.

Android 4.0 – Google released Android 3.0 exclusively for tablet devices. They have mentioned that in Ice Cream Sandwich, Android for phones and tablets will be unified. It does not seem far fetched that we may see Android 4.0 Ice Cream Sandwich in the next Nexus device.

No

NVIDIA Kal-El

– There were rumors that the next nexus device will be powered by the NVIDIA Kal-El processor. According to BGR's source, that will not happen and it will be powered by a 1.2 GHz or 1.5 GHz dual core processor.

Camera – The Nexus 4G is said to have an advanced 5MP camera that delivers "class-leading image quality in addition to superior low-light performance". It is also said to have a 1MP front facing camera.

Other features – The device is said to have 1GB of RAM and capable of recording and playing 1080 video. And as the name suggest, it is expected to support 4G LTE radio.
The rumored specifications makes the device a beast indeed. But for now it is just rumor so take it with a bit of salt.