Google has launched an all new version of its Chromebooks made by Samsung. The Chromebooks run on Google's latest Chrome OS which keeps all your data and work synced with the cloud.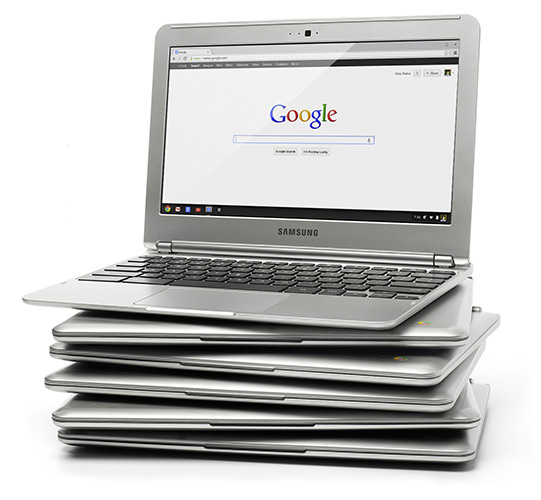 The New version of Google Chromebook is priced at US $249 (Approx. Rs. 13,500 in Indian Currency)
Let us take a look at whats new with these Chromebooks from Google.
The New chromebook from Google has a 11.6-inch screen
Runs on the latest version on Chrome OS
It is powered by an ARM based processor ( a dual-core A15-based Samsung Exynos 5 Dual Core processor to be specific ) which means there is no cooling fan!
2GB RAM
16GB Built-In flash based storage
Just 0.8 inch thin (Approx. 2cm)
Weighs 2.5 pounds
Support for 1080p Video playback
Network Connectivity: Wi-Fi & Bluetooth
Google Now integration and 100GB of free storage for two years.