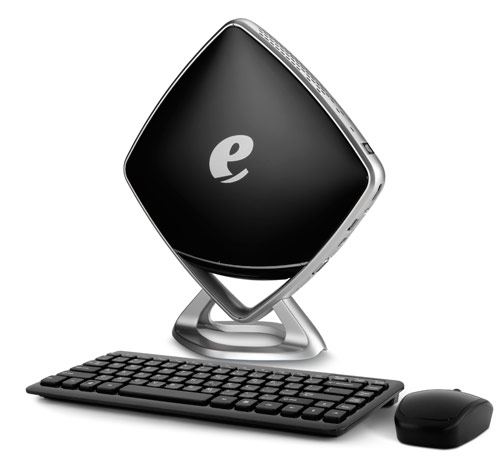 Yes the monitor! The eMachines Mini-e ER1402 has to have the weirdest monitor of any PC ever. eMachines says that it looks "more like a modern art than an computer". Yes they may be right but I am not sure how using a monitor like that is going to feel like.
It is not very powerful, but anyway here is the specs:
AMD Athlon™ II NEO Processor
NVIDIA® GeForce® 9200 graphics
2GB of RAM
Four USB 2.0 ports
A multi-in-one digital media card reader
160GB hard drive
7.1 inches in diameter and weigh 9 pounds
The price is cheap of course at $299.99 and it is alreay available in the UK.
[via: Engadget]