Another addition to the increasing smartphones in the market! Now, it is Disney releasing the craziest devices in the market currently. Disney has entered into a partnership with NTT DoCoMo to work on a pair of Android Smartphones which will be exclusively sold under 'Disney Mobile on DoCoMo' brand.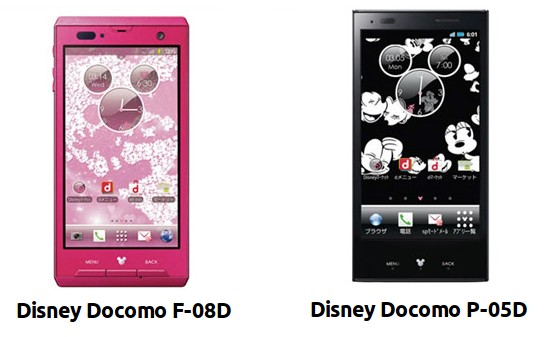 F-08D, the first model will be released in the last week of February and the other model, P-05D will be available in March. Interestingly, the company has decided to release the models in Japan only. Speciality of the gadgets will be the presence Disney themes on the outside of the device.
The models are waterproof and have NFC capabilities. They also feature a 4.3 inch OLED display and F-08D has a 1.2 GHz processor while the other one features 1 GHz dual-core processor. Exclusive Disney content will be made available for all the users including full-length animations and shows. Customers will also receive special offers from Tokyo Disney Resort.
Interesting features but seems like Disney has concentrated more on design part rather than major specs. This might be appealing to anime lovers and of course, the fans of Disney. Well, the other specs and pricing are not yet out. Stay tuned if you are interested in buying one!