There are now lot of smartphones to choose from different brands. Many new models are coming up daily with added features completely confusing the customer. Rumours are now in full flow that Amazon would be releasing its edition of smart-phone in the later quarter of 2012.
UPDATE – Amazon has launched the Fire Phone after 3 years, cheers!
Amazon had recently launched a $199 tablet called the Kindle Fire last month and has been an instant hit with users.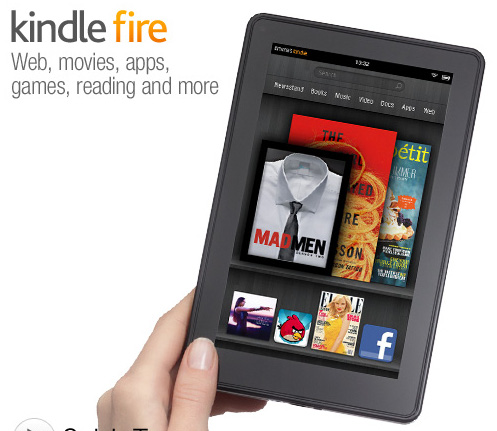 According to Citigroup's estimates, the phone will presently cost Amazon between $150 to $170 to create. However, because Amazon doesn't need to make money off the hardware, it will be able to sell the phone to carriers at cost price in Q4, 2012 (some time around Christmas).
Sources claim the upcoming smart-phone will feature a Texas Instruments OMAP 4 SoC which is also used in the Kindle Fire. There's also a good chance the device will sport QCOM's dual-mode 6-series standalone baseband given that the company is a long-time
baseband supplier for Amazon's Kindle e-reader devices.
Considering the selling prices of other smart-phones currently available, Amazon which always deals at lower prices would definitely be a competitor for the then existing models. It will be interesting to watch how other companies react at that moment, will they reduce the cost of their existing products or introduce new models to survive with a healthy market share among the smart-phones.
Launching this model would definitely be a boon to the common man as he can get more closer to the technological advances in the world updating and equipping himself with the best at a lower cost.
via Pocket-Lint