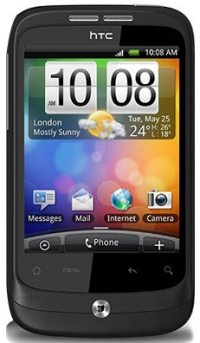 HTC had started rolling out the Android 2.2 Froyo upgrade for Wildfire mobile phones quite a while back. But it was only for those HTC Wildfire devices which had the System version in the 1.25xx series.
Well, now the users who have a HTC Wildfire and system version 1.4xx series will all be able to enjoy the goodness of Android 2.2 Froyo!
Two upgrades will be downloaded. The first one will update your current 1.4xx series ROM with the new 2.5xx series.
The 2nd download is the Android 2.2 Froyo upgrade. Just make sure you are on an unlimited Data or a Wi-Fi connection when you install this upgrade.