One more mobile in the pipeline from the Samsung family! Guessing it to be some Galaxy model? You are on the wrong side then. This time, it is gadget into 'Rugby family' named the 'Samsung Rugby Smart'; supported by Android.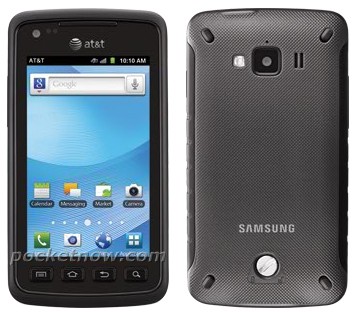 This model will be the latest addition to Samsung's military benefited devices and the first device to board Android in this range. AT&T will be launching this mobile in some time; as the release date is not known yet.
If you want to know some of the specifications, here are some details for you; the device as already mentioned will feature Android 2.3.5 version along with 512 MB RAM, HSPA+ and a decent battery of 1,650mAh. We have not heard anything from Samsung or AT&T about this device regarding pricing and availability, but we expect it to be around Rs. 5000.
Has Samsung made it ready for Barcelona event? It is still quite unclear but though very less details are out, we also think that more will be available in near future with MWC 2012 coming up. If you are interested in this model, do stay tuned for more updated details regarding pricing, availability and more specific details.