When the whole world is busy tracking Androids, iPhones and iPads – Samsung has gone a step back and has launched the S425G handset on TracFone. The phone is totally no frills when it comes to features but has a QWERTY keypad that slides out from the device.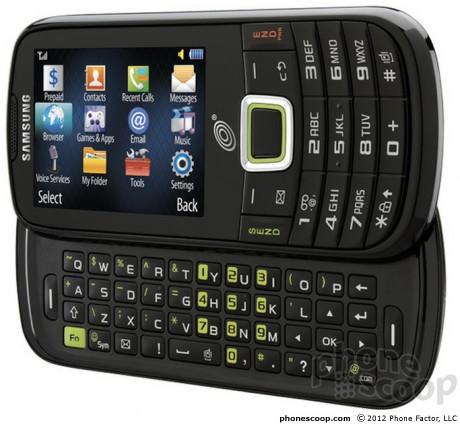 The phone does not run on any Android OS but what it runs on is pure Java Mobile. You might think of the good old days when there were just games to play on the Java phones and no – app ecosystem. Well, think again. Samsung has made sure that you do not miss out on your daily social media dose by including deep integration with Facebook and Twitter right inside the phone.
The Samsung S425G is decent in terms of hardware (decent by the means that it runs a Java based mobile operating system, so do not expect those dual cores!) which includes a 2.4 inch QVGA display, bluetooth support. There is also a 2 Megapixel camera on the phone with video recording capabilities. Apart from that the phone has a speakerphone and a microSD card slot.
The Samsung S425G mobile phone is expected to cost around US $350 (Approx Rs. 16000 in India Currency)