With the craze for Samsung's Galaxy S3 not even being over, we are now hearing rumours about Samsung's Galaxy S4 which is the successor to Samsung's latest flagship device, the Galaxy S3. Rumors are out about the fact that the Samsug Galaxy S4 will be launched at the MWC (Mobile World Congress) in February 2013 which is slated to take place in Barcelona, Spain.
According to Korea times, a Samsung official said that Samsung is ready to unveil the next Galaxy smartphone – the Galaxy S4 – at early next year's mobile world congress (MWC) in the Spanish city of Barcelona. Well coming to the specs of the phone, the Galaxy S4 is definitely expected to have better hardware and software capabilities than the Galaxy S3.
The display is expected to be an OLED touchscreen and at least 5 inches big. The possibility of using a flexible touch-panel can also be not ruled out totally. The phone is also expected to be very thin in nature something similar to the concept as shown in this picture below: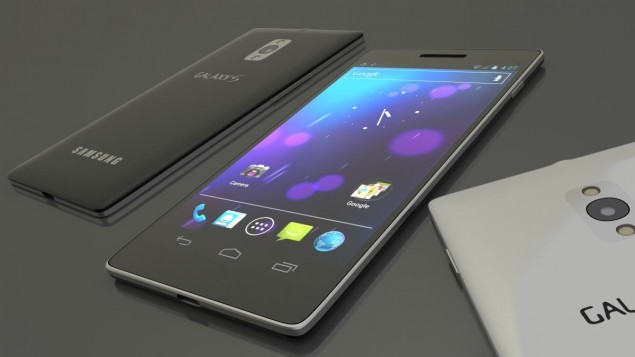 Apart from this, the Galaxy S4 is also touted to sport a quad-core Exynos chip along with LTE. We also expect that the device will have at least 2GB RAM on-board. We will update you as soon as we come across more details about the phone. We expect the phone to be priced at around the same range what Galaxy S3 retails for.