Yes, you read it correct. Nokia, which was recently bought out by Microsoft, has launched an app, a launcher, for Android. This does not come as a total surprise after Nokia launched its Android powered Nokia X series of devices.
Lets find out more about the Nokia Z Launcher. This new launcher app from Nokia constantly learns from all activity on your phone and then changes itself based on the data it collects.
Take a look at this image below where you can see that in the morning the launcher has work related shortcuts and contacts on the launcher and at night you can see that the shortcuts change to something more personal.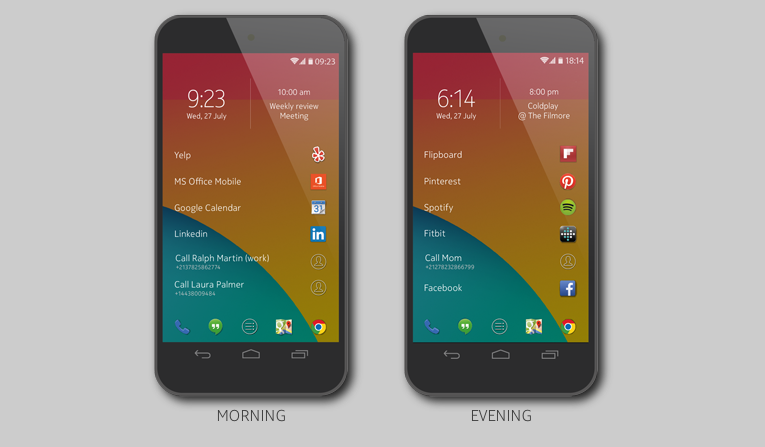 The next amazing feature is that you do not need to unlock you phone to access apps or contacts if you use the Z Launcher. For instance, say you need to open an app Zipcar (name starts with Z) or a person's contact whose name starts with P, simply scribble that letter on the launcher screen and app shortcuts / contacts show up right there. Take a look at this video below:
Download Now – https://www.zlauncher.com/signup.html