Looks like Nokia is getting aggressive with its strategy of launching new devices. We have just got a tip about the Nokia Lumia 928 which apparently got leaked in a Press Release image made by Verizon. The Lumia 928 is an exclusive device for Verizon in the United States and in fact, it might very well become the flagship device of the carrier . According to the leaked image, the device looks just like the Lumia 920.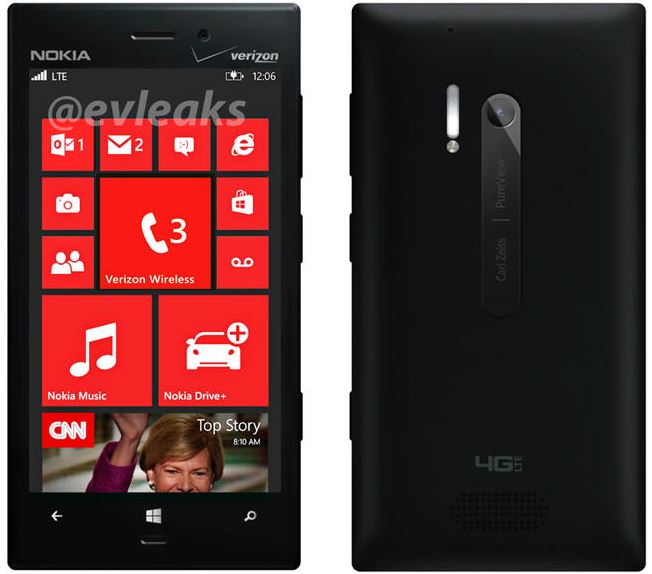 Let us now run a quick check on the expected specs of the Nokia Lumia 928:
4.3 Inch screen with OLED Display
Runs on latest version of Windows Phone 8
From the image above you can clearly see that it sports a Xenon flash
The Lumia 928 is expected to be powered with a Snapdragon dual core processor
It will have 1GB RAM
The device is expected to have a 8.7 Megaixels PureView camera
Will have a 2000maH battery
Weight: 132 grams
Thickness: 8.4mm
We will update you as soon as we get to know about the pricing of the device.