Lava Mobiles has launched their first Android powered mobile handset in India, called the Lava S12. At 13mm, the Lava S12 is a very slim mobile handset and has a matte leather finish. The phone comes pre-installed with a good number of useful applications which helps you get started with Android faster if you are a newbie.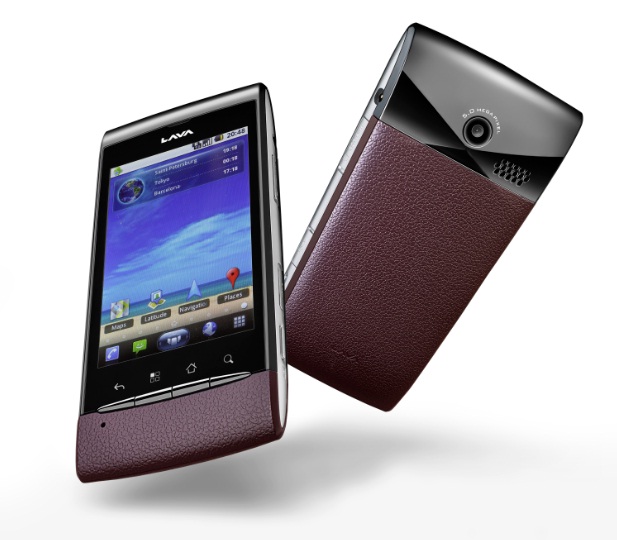 Lava has put its own 3D User Interface into the phone along side Android 2.2 Froyo that transforms the phone's home screen into a virtual 3D space with 16 customizable home screens. Users can further customise the phone with the help of unique smart folders and animated 3D widgets. Some of the pre-installed applications on the phone include Saavn, Advanced Task Killer, Office Suite (for PDF, MS Office 2010), TuneWiki, Zenga TV (with 1 year free subscription) & MoneyControl.
Specs & Features
600 MHz Qualcomm processor
3.2 inch HVGA screen with Capacitive touch at 480 by 320 pixels resolution
Connectivity: 3G, Wi-Fi, Bluetooth, Portable Wi-Fi hotspot
Dimensions: 11.7 cm by  5.75 cm by 1.34 cm
Runs on Android 2.2 (Froyo) Operating system with Lava's 3D User Interface
SlideIT keyboard that lets users input text by sliding fingers just like Swype.
The Lava S12 mobile phone retails at a price of Rs. 9999/- and is available at all retail outlets and on major e-commerce portals. The phone also comes with a 2GB memory card absolutely free of cost.