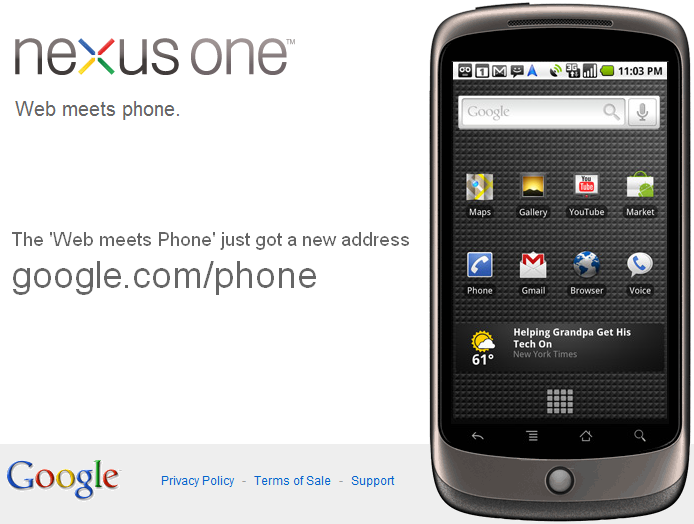 News about the Nexus One broke out later last year and we knew, it was HTC manufacturing the Device. Now that the device is finally out, Google can fancy Apple in the mobile phone business too! The device does not look as great as the iPhone in pictures but it has received a wide acclamation in the market! iLike :-).  It sells for for $529 (or $179 with a two year T-Mobile contract) and a few lucky ones might get it free!
There already have been reports that 24 Month Ownership Cost of iPhone is Nearly 50% Higher Than Nexus One. Now this is a real eyeraiser and might give the iPhone a run for the customer's hard earned money. You can also vouch for the special 3D tour or take a look at the detailed Technical specifications.
Here are a few more pics and we will bring out a SlashGear Live Video from the Android Press Coverage shortly.