Facebook has launched the second version (v2.0) for the Facebook Mobile app for Android Platforms. This release includes three really important performance upgrades:
1. The app now launches even faster. With the v2.0 of the Facebook for Android app you can now open Facebook on Android much faster than before just by tapping the app icon. This has been achieved by rebuilding & optimising the news feed, notifications and the Timeline.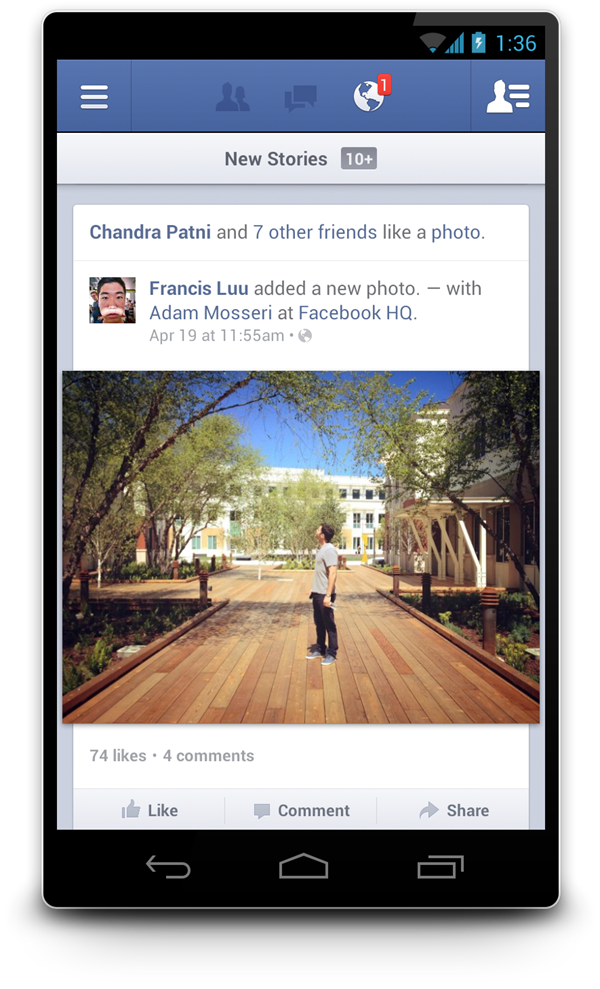 2. Photos load faster. You can now view any photo of your colleagues on Facebook without having to wait for the photo to load.
3. With the new app, the timeline also loads faster and you get updates from your connections instantly.
You can install the new Facebook for Android v2.0 just by looking for app updates on your Android mobile phone or by visiting this link: play.google.com/store/apps/details?id=com.facebook.katana