Prior to going for a meal in a nearby restaurant, you always want to make yourself aware of the food quality, rather than landing up at the restaurant and checking out the flaws. No more worries now.  Open Table will take care of that.
Open Table for Nokia is an application which allows you to book a restaurant for free from your mobile phone. It  is now available on Ovi store by Nokia. It supports Symbian S60 5.0 touch devices.  Non touch device holders will have to wait for few weeks to get a taste of it.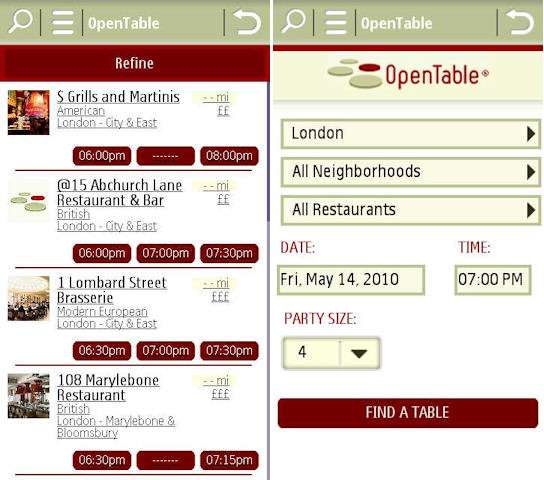 "We are pleased to announce that OpenTable for Nokia  is now available on Ovi Store by Nokia, allowing diners to reserve tables instantly and for free at thousands of restaurants in the UK, US, Canada, and Mexico," OpenTable states on its blog.
Some of the features include finding restaurants around your current location with availability and book on the spot. All that at free of cost. You can read fresh reviews from the recent Open Table Diners, find restaurants by name , by cuisines , by price and also SMS your party members about the reservation details.
It covers more than 13,000 restaurants in US, UK , Canada and Mexico. Yes, this facility is available to the users of those region only.