Amidst all the iMessage fiasco and the discussions around the internet that Apple's iMessage will show BB Chat the dust, RIM is launching an updated BlackBerry Internet Service (BIS) version 4.1 and is slated to be released with the upcoming BlackBerry OS 7.
BIS 4.1 brings in a lot of new features to BlackBerry Devices and improvements on it's existing features like inbox priming, account management updates – Wipe Email Control, QQ & 139.com email integration, carrier reporting, UI changes for an improved mail experience and support for two new languages – Latvian & Lithuanian.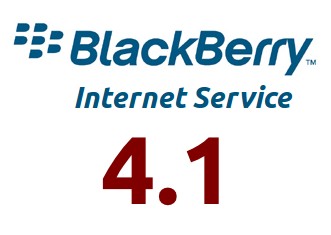 RIM (Research In Motion) will be rolling out BIS 4.1 according to the following release schedule:
Asia Pacific (including India) – September 10th
North America – October 8th
Lets have a quick review of what some of the new features have to offer.
Inbox Priming
As of now when you add a new e-mail account to BIS, in order to check your mails on the BlackBerry, you have to wait till the entire setup process completes. But with Inbox Priming, it's not the same anymore. In BIS 4.1, as soon as you add an e-mail account, you will instantly be shown latest 20 e-mail from your inbox and the Setup process will continue in the background.
Improved UI
The new User Interface changes provides users with a better e-mail experience. Here is a screenshot of the new BIS 4.1 settings UI as seen in the internal documents of RIM.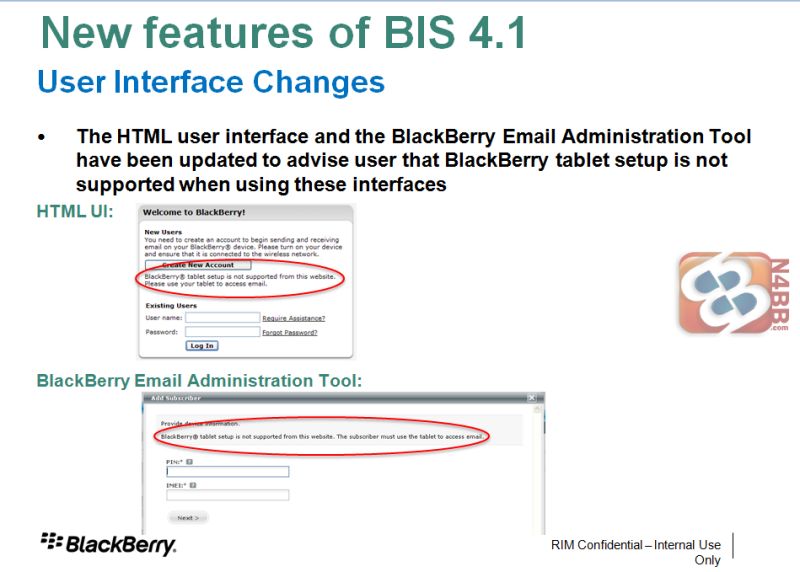 via Engadget.com source n4bb.com