The luxury car maker Aston Martin has launched a new phone – the Mobiado Grand Touch. The phone is basically a re-designed Galaxy Nexus phone with a lot of bells and whistles. The phone runs on Android 2.3 Gingerbread. The phone will be available in 5 colours – black, white, silver, gold, and rose gold (the pink edition).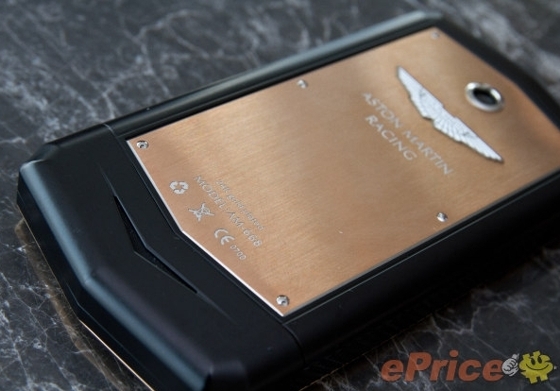 Let us take a look at the specs and features of the Aston Martin Grand Touch Luxury smart phone:
Powered by a 800MHz single-core processor
Has a 5MP rear camera, VGA front-facing camera
256MB of RAM, 512MB of ROM (internal storage)
Support for 3G, Wi-Fi, GPS , and MicroSD card support
Runs on Android 2.3.5 Gingerbread
The Aston Martin android phone is, as expected, priced very highly and retails for US $1,290 (Approx. Rs. 69,500 in Indian Currency). The gold editions of the phone sell for US $1,590 (Approx. Rs. 86,650 in Indian Currency). The phone comes in a retail leather box that has a pair of Aston Martin headphones and also two spare 1500 mAh batteries.