Apple today unveiled the next version of it's flagship mobile device – the Apple iPhone 4S. Going by the naming convention of the iPhone devices – 3G and 4G, we should have expected the new iPhone to be 5G but naming it the iPhone 5G  would seriously not make much sense as the 5G network does not even exist in reality.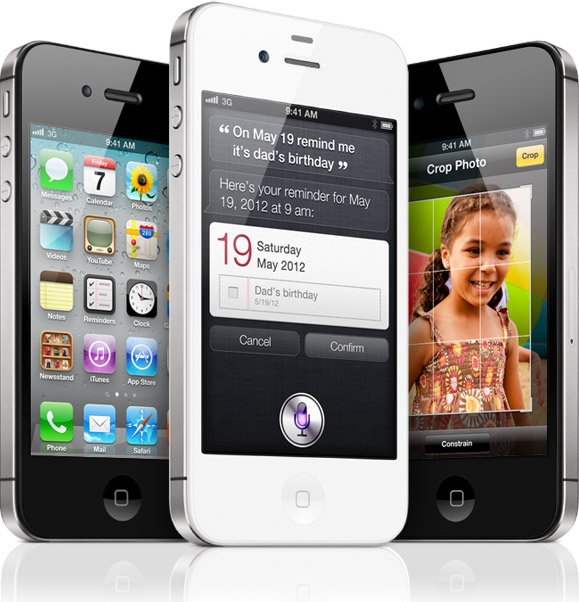 So, iPhone 4S, eh? Lets look at some features and specs of the all new iPhone 4S:
Processor – iPhone 4S has an A5 processor which is 7 times as fast as the processor on the iPhone 4. iPad 2 is also powered by the same A5 processor.
Display – iPhone 4S has a retina 3.5 inch widescreen multi-touch display. The images on the screen look very crisp with the 960 by 640 pixels resolution at 326ppi. Apart from this the iPhone 4S has fingerprint-resistant oleophobic coating on the front and back.
Camera – The phone has a 8-megapixel camera with Autofocus, LED Flash and face detection. The camera also supports 1080p HD video recording with a frame rate of up to 30 fps.
Battery – iPhone 4S lets you talk continuously up to 14 hours on a 2G network. The battery life is definitely longer that that of iPhone 4 and switches between antennas intellegently for better call quality.
Wireless connectivity – 3G, Wi-Fi & Bluetooth
Network – iPhone 4S has both GSM and CDMA built-in. This really happens to be one of the coolest features of the device. It also supports the HSDPA network which theoretically allows download speeds of upto 14.4 Mbps.
Hardware Sensors – Three-axis gyro, Accelerometer, Proximity sensor & Ambient light sensor
Dimensions – 11.5 cm by 5.86 cm by 0.9 cm
Weight: 140 grams (4.9 ounces)
The iPhone 4S is slated for a October 14 release in the US. The phone will be available on Sprint on contract for the following prices:
16GB Version – $199 (Price in India – Rs. 34,500/-)
32GB Version – $299 (Price in India – Rs. 40,900/-)
64GB Version – $399