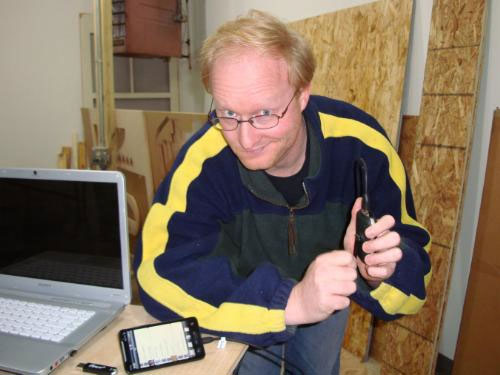 Well, guess what's waiting for you folks?? Now, Mr. Benjamin Heckendorn urf Ben Heck has come up with a Kinetic Motion Charger for Android devices in his new podcast episode on Element 14.
So, what is the exact mechanism of the charger? Ben Heck asserts even if you are lost on a deserted island and wish to make a call he will get it done for you guys..! The charger uses kinetic motion for charging. It generates power on wind up motion. So, now if you wanna get your mobile charged on the go, guess, whats required: a wind-up flashlight and a microUSB battery adapter. That's all…And, you are done. This will create a wide up charger which lets you power up on the go.
Earlier, as well we have seen some kinetic chargers: M2E Power created one using the Faraday Effect where a charge is moved and stored. And, some fun devices like Orange dance charger which uses our body energy as we run/jog/dance for charging.
You talk about Atari, Microsoft, Sony, Nintendo, Sega or Apple this guy has created a line of portable systems in each one. Portability and Ben now seem synonymous!