Unless you have been hidden away under a rock somewhere for the past several months, then you have probably already heard some things about the new iPhone 5, its new design, new features and when its due to hit stores. In-case you haven't, then here's a quick roundup – the new iPhone 5 was just unveiled at an Apple Event.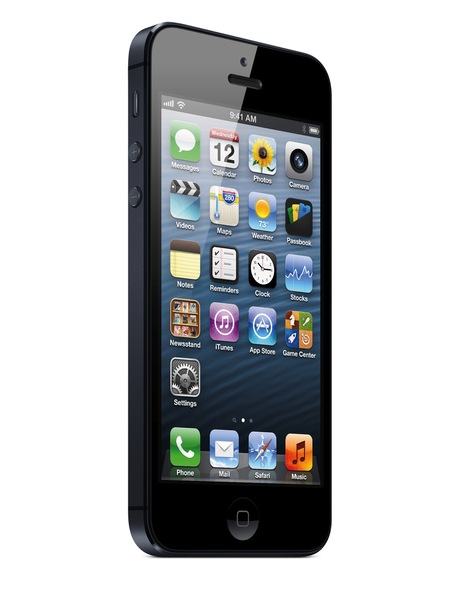 Apple has already put the new iPhone on 'pre-sale', and then it will available to buy and take home from 23rd September 2012 – just a few days after the official unveiling. This falls in line with previous Apple iPhone launches, like the iPhone 4 and 4S.
Recently we have been hearing of 'holiday blackouts' being issued by AT&T and other iPhone exclusive networks. In the past AT&T have imposed holiday blackouts during the period which the new iPhone handset goes on sale. There is such demand for the new iPhone that these networks need all of their staff to be available to get new customers signed up.
We have a nice video of the new iPhone, giving us a great 360 degree view of the new iPhone compared to the iPhone 4S so you can get a nice idea of what it's going to look like (providing the rumours and leaked parts we have seen are legitimate).
Here's the video:
As you can see, the new iPhone is somewhat slimmer (33% to be exact) and slightly taller than the iPhone 4S, making some extra space on the screen – enough for you to fit an extra row of app icons on the home-screen. The extra space will certainly come in handy for watching videos and running your other apps too.
You may not notice from the video, but the headphone jack has been moved from the top of the device to the bottom of the device, and also the dock connector has changed significantly. The new dock connector is much smaller than the old dock connector and supposedly mimics the MagSafe connection on the MacBooks, making it easier to connect and disconnect the docking cable from the new iPhone.
One other obvious change you'll notice in the video is the new material used on the back-plate of the new iPhone! I think it gives the new phone a more business-type look to it than the 4S. Personally I can't wait to get my hands on one!
Hopefully the metallic material on the back of the device doesn't scratch as easily as some of the other materials we've seen in the past.
What do you think of the new iPhone? Are you looking forward to it or getting bored with all the iPhone hype? Share your thoughts in the comments section below.
Author Bio: Nathan loves all Apple products, especially the iPhone – since the 2G back in 2007. You can Unlock New iPhone at his website Unlock iPhone Worldwide.