"Sony Ericsson Xperia Duo" is being said to become Sony Ericcsson's flagship mobile device after it gets launched. As of know it was not very clear so as to when is the company  planning to release the device, but a latest leak points towards a possible September, 2011 launch of the mobile phone.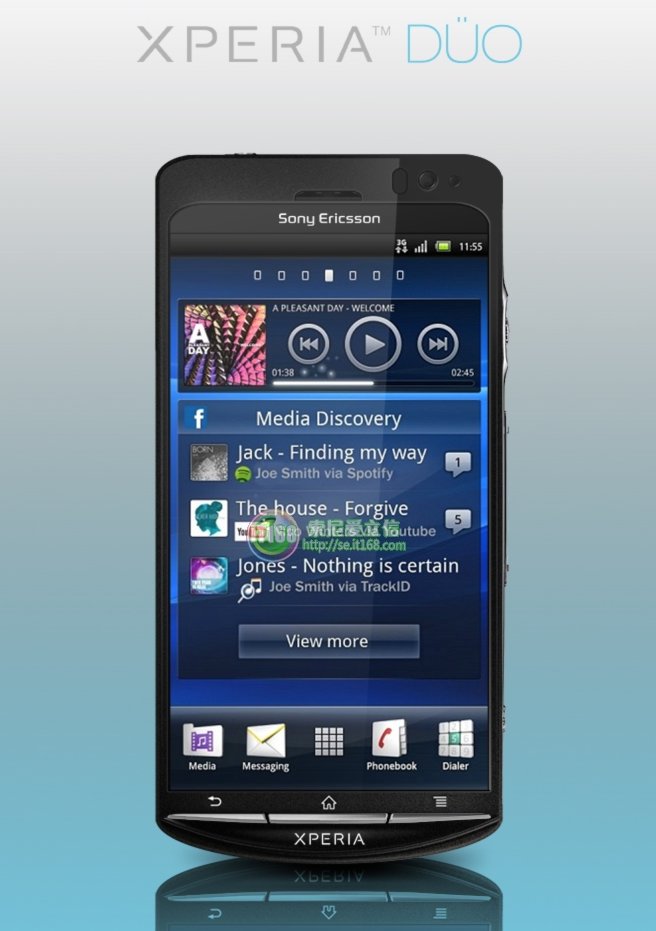 The Xperia Duo is definitely going to be one of the most powerful mobile devices Sony Ericsson has ever built. Here are some of the specifications of the device which have been available till now:
A dual-core processor, which might be one of the following – ST-Ericsson NovaThor A9500, U8500 chips or the Quallcomm MSM8260 silicon.
The processor is said to be clocking speeds of up to 1.4GHz
4.5-inch screen with qHD display
Mobile BRAVIA Engine for better looking colors and enhanced contrast. Remember Sony Bravia Hi-Def televisions?
12-megapixel camera with an Exmor R CMOS sensor for photography even in low light conditions.
The phone is said to be juiced by a 2500 mAh battery. Well, you will obviously need all that monstrous battery for such a powerful device.
Xperia Duo will run Android 2.3 Gingerbread.
With all this awesomeness on-board, the price of the Sony Ericsson Xperia Duo will be high and this is quite obvious. Although no official details are available yet about pricing but we expect it to be around Rs. 32,000 in Indian Currency.