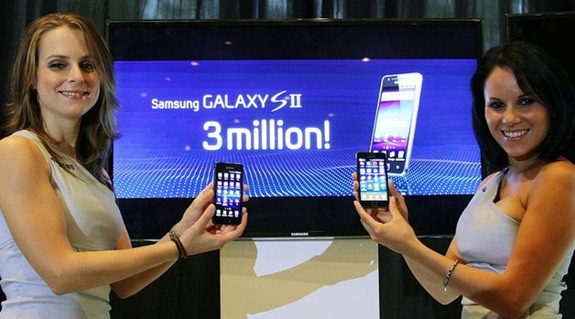 When Samsung released the Galaxy S phone, it was a huge success. Samsung managed to sell 3 million Galaxy S phones in 85 days. With the release of its successor, the Galaxy S 2, that record has been shatter to bits.
Samsung has announced that they have sold 3 million Galaxy S 2 phones in only 55 days – a full month shorter than the time it took for the Galaxy S to reach that milestone. Just to bring the number into perspective, 3 million sold in 55 days means roughly one Galaxy S 2 sold every 1.5 seconds.
When the Galaxy S 2 was released, Samsung announced that they plan to sell 10 million units by the end of the year. It looks like they are very much on track to achieving that.
[source: Flickr, via AndroidOS]