Nokia's new phone X1-00 is aimed at the masses and is meant for users who love listening to music to the core. What makes the new Nokia X1-00 (X100) stand out from it's other counterparts is the ultra-loud speaker, the distinctive dark blue & orange colour and of-course the price. Retailing at $45, Nokia X1-00 is one of the cheapest phones out there.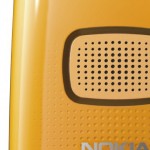 Music & Speakers
The massive speaker on the back of the device is rated at 106phon (apparently, 100+ phon is enough to rattle your window frames). The frequency response has also been tweaked such that the sound remains undistorted at higher volumes. This is something you won't get on most other mobile phones as of now.
Specs & Features
Nokia X1-00 comes with a 3.5mm audio jack that lets you plug it into speakers or headphones.
Has three (3) dedicated music player keys
Single-key playlist creator
Support for MicroSD memory cards expandable up to 16GB.
Standby battery life: 61 days
Dimensions: 11.2 cm x 4.73 cm x 1.6 cm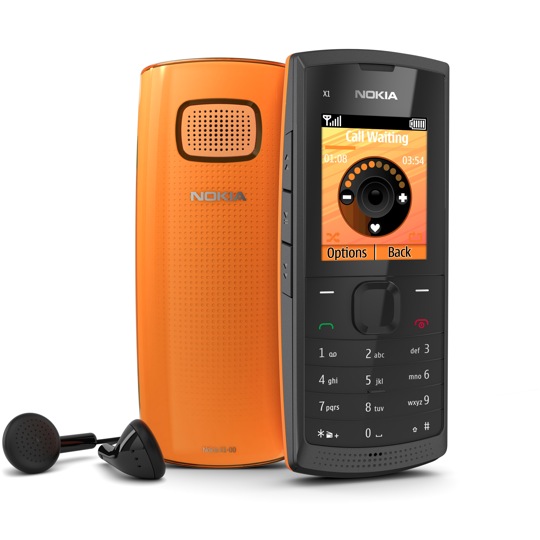 Software
Nokia's standard Series 30 operating system
Music player app, calendar, clock and calculator, pre-loaded games
Availability & Pricing
The Nokia X1-00 will be available in selected markets by the start of April 2011. The device is currently slated to be retailing for US $45. If the device launches in India then the price may be close to Rs. 2000/- At this price, the Nokia X1-00 will definitely be a tough competitor for other manufacturers with their low-end phone range.