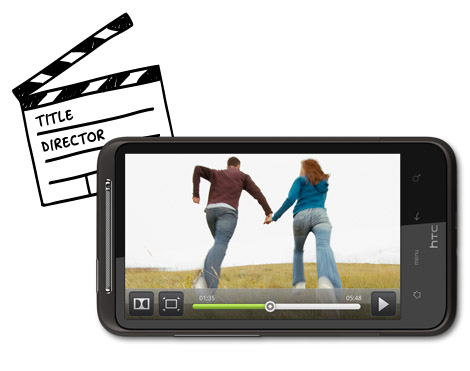 A screen and sound system that will blow you away
Yesterday's tiny screens and squeaky sound couldn't do justice to all the great stuff you can experience on today's HTC Desire HD. That's why they have  fitted the HTC Desire HD with a huge cinematic 4.3-inch display, Dolby Mobile and SRS virtual surround sound. Websites, videos, music, games and apps really rock on your HTC Desire HD.
Maps that never keep you waiting
Tired of waiting – and paying – as maps slowly download? Get there faster. The HTC Desire HD delivers maps with zero wait, zero dead spots and zero data roaming fees. Have trouble knowing which way to turn when using a map? Relax. Maps on the HTC Desire HD always point you in the right direction. Need an ATM, a gas station or a quick bite to eat? With HTC Desire HD all the top spots appear right on your home screen.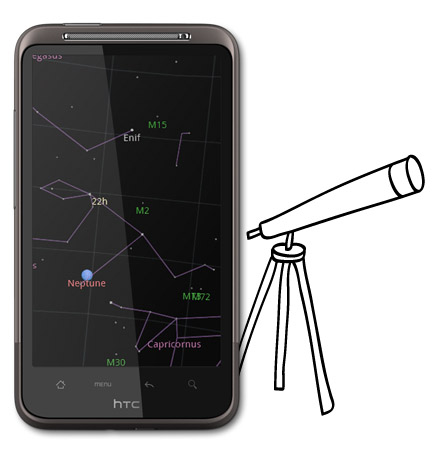 Move with your movies
The HTC Desire HD has a vivid, cinematic screen combined with Dolby Mobile and SRS audio, which makes it great for watching homemade YouTube™ epics – filmed with your phone's on-board HD camera. And of course you can watch the latest Hollywood blockbuster that you've loaded on your SD card.
Mozart or Motorhead?
For us, music isn't a background idea, we like it front and center. So HTC has added Dolby Mobile and SRS virtual surround to make the HTC Desire HD a true sound machine. The music lover in you will appreciate these apps from the Android Market™.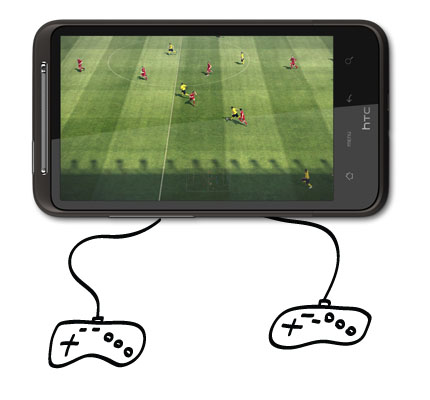 Game On
Games have always been fun on mobile phones, but now they're getting really intense. The HTC Desire HD's cinematic display and G-Sensor provide a console quality environment for immersive gaming experiences from your favorite video-game companies, like Gamelo
Following are the technical specifications of this phone
Display
Type: Touch screen with pinch-to-zoom capability
Size: 4.3 inches
Resolution: 480 x 800 WVGA
Camera
8 megapixel color camera
Auto focus and dual LED flash
720p HD video recording
Face detection capability
Built-in effects include depth of field, vignette, and more
Geotagging
Internet
3G:
Up to 14.4 Mbps download speed
Up to 5.76 Mbps upload speed
GPRS:
Up to 114 kbps downloading
EDGE:
Up to 560 kbps downloading
Wi-Fi®:
Location
Internal GPS antenna
With Locations, explore maps with zero wait, zero dead spots, and zero data roaming fees
Tethering
Power & Battery
Battery type: Rechargeable Lithium-ion battery
Capacity: 1230 mAh
Talk time:
WCDMA: Up to 320 mins
GSM: Up to 550 mins
Standby time:
WCDMA: Up to 490 hours
GSM: Up to 420 hours
Sensors
G-Sensor
Digital compass
Proximity sensor
Ambient light sensor
Multimedia
Gallery, Music, and FM Radio
Dolby® Mobile and SRS virtual surround sound
Share videos, photos, or music from your phone to your TV via DLNA®
Audio supported formats:
Playback:.aac, .amr, .ogg, .m4a, .mid, .mp3, .wav, .wma (Windows Media Audio 9)
Recording:.amr
Video supported formats:
Playback:.3gp, .3g2, .mp4, .wmv (Windows Media Video 9), .avi (MP4 ASP and MP3), .xvid (MP4 ASP and MP3)
Recording:.3gp
Storage
Internal phone storage: 1.5 GB
RAM: 768 MB
Expansion slot:
microSD™ memory card (SD 2.0 compatible)
This phone is avaliable at all HTC dealers at Rs.28900