Asus Zenbooks are the perfect clones of Apple's Macbook Air – not only on the design front but also on the hardware and performance front. We have reports coming in that, Asus is planning to refresh all the hardware across laptops in its Zenbook series. As of the the Zenbook UX31 and the UX21 will be replaced by their successors UX31A and UX21A.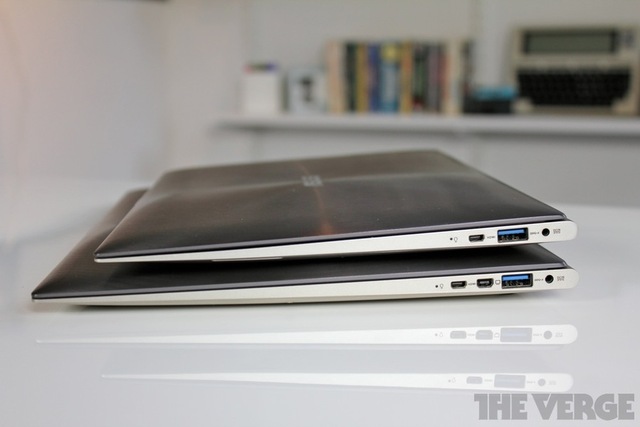 Let us take a look at the specs and features of the Zenbook UX31A, UX21A notebooks:
1920 x 1080 pixels screen resolution on an IPS display
13.3-inch screen for Zenbook UX31A and 11.6-inch screen for Zenbook UX21A
Intel Ivy Bridge processors with options from Core i3 up to Core i7
RAM: 2GB or 4GB of 1600MHz DDR3L RAM
Integrated Intel HD Graphics 4000
256GB SATA III SSD Hard disk
Other features include Intel's Wireless Display media streaming (WiDi), Wi-Fi and Bluetooth 4.0
SDXC card reader, two USB 3.0 ports, and a Micro HDMI output port
Battery life: Seven hours on UX31A and around Five hours on UX21A
Physique: UX31A – 1.83cm thick and 1.3kg;  UX21A 1.7cm thick and 1.1kg weight
The Price of the Asus Zenbook UX31A is expected to be around US $1100 (Approx. Rs. 50,000/- in Indian Currency) and the price of the Asus Zenbook UX21A is expected to be around US $1,050 (Approx Rs. 45,000/- in Indian currency).