The Material UI of Android L has been in the news for quite sometime now owing to its great looks and spectacular user interface. We have compiled a list of top and best images / screenshots of the Android L Material UI which you might be interested in taking a look at. Shown below and above are a screengrab of the new keyboard.
Many users on online forums and some of our readers have expressed their desire to have this keyboard on older versions on Android like Android 4+ series which includes Android 4.0, Android 4.1, Android 4.2, Android 4.3 and Android 4.4
All you need to get the Android L Material UI style keyboard on your current Android Phone is to install this app – Android L Keyboard. The app has been pulled from the official Android L factory images which can be confirmed by taking a look at the diff-logs here.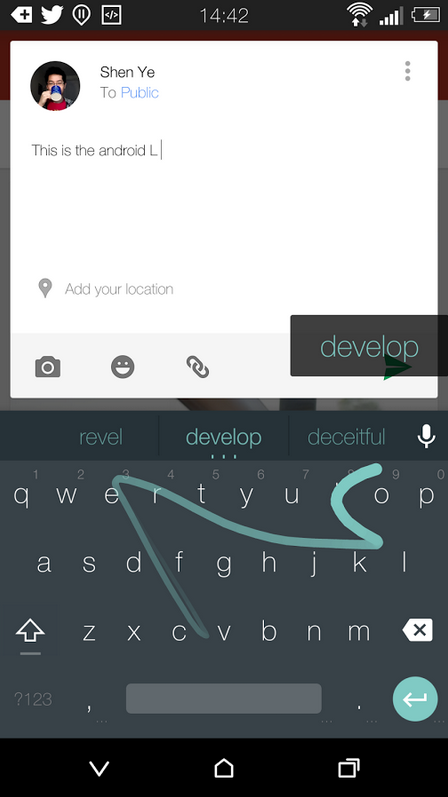 Some note-worthy points about the app:
You need not root your phone in order to install the app and get the Android L keyboard
Press and Tap-Hold Enter key in order to show up the Emojis button
The app needs Network access permission as it syncs with a dictionary in order to provide better suggestions
Needs the personal info & contacts permission so that it can add contact name suggestions as you type.